El año pasado escribí y publiqué mi primer libro 'Aethelflaed and the Missing Trophy' en Amazon, para aquellos que deseaban mejorar su inglés. No quería que quedase sólo en ser una historia, sino también un libro de actividades para poner a prueba al lector. Con explicaciones de la gramática y del vocabulario usado, junto con ejercicios y artículos enfocando ciertos aspectos de la historia. Sorprendido por el éxito de este primer volumen (el primer capítulo lo puedes descargar en profesornativogratis.com/subscribe). Ahora me alegro de presentar mi siguiente libro: 'Aethelflaed & the Rock Star' disponible en Amazon.es como libro digital (2,99 €) o libro físico (3,99€). En los próximos meses os dejaré las primeras páginas. Espero que os guste, aquí va un adelanto: Aethelflaed necesita dinero para conseguir su sueño, y tendrá que cuidar del hijo malcriado de un 'rocker' local. Pronto se pregunta ¿Realmente merece la pena?
Aethelflaed & the Rock Star
It was past Davingstock, on the edge of the marshes, when the idea finally took hold.
Aethelflaed had got up early to take Heidi for a walk. Although it was July, it was still a bit chilly after the night's downpour. In the last few days the weather had been changeable. After being overcast and drizzly, bright spells had given way to patchy showers. This morning it was clear and the warm weather was on its way again.
Aethelflaed hadn't slept well. For some days now she had been feeling stuck. All around her, she saw her friends getting on with their lives, while she was wasting her time. But now, as she watched the river flow past, a rough draft1 of a plan she had had for a long time came together in her mind.
By the time she turned away from the water, she was walking with firmer steps towards Davingstock.
"Let's pop in2 to see Natalia, Heidi." she told her dog, who was running along the riverbank "She might give you something to eat, if you mind your manners."
Sure enough, Heidi was eating some leftovers from Natalia's parents' restaurant less than half an hour later. Natalia was one of Aethelflaed's inseparable friends; the daughter of a Brazilian father and Spanish mother who had met in London. They set up a restaurant in Canterbury, just after Natalia was born.
– "I need your help, Nat." Aethelflaed explained "I'm getting fed up with doing nothing. It's been a year now since we left school. You and Samantha and the rest are all studying, and I feel like I'm being left behind."
– "But what are you thinking of doing, Ethel? You hate studying. You've always said so." Natalia gave her friend a cup of tea.
– "I'm no good studying, you know that. It takes me ages to read anything. I wasn't thinking of that. Can you hand3 me the sugar?" She added three teaspoonfuls. "Dad always tells me to focus on what I like and what I'm interested in."
– "And what's that? Animals?"
– "Music! I'm going to try to get into The Canterbury School of Performing Arts."
-"The CSPA! Are you sure, Ethel? How are you going to do that?"
– "Thanks a lot for the encouragement, Natalia!" Aethelflaed exclaimed "I'll just give up the idea and go back to doing nothing, shall I?"
-"Don't get all grumpy on me, Ethel! I didn't mean that. You know I'm your biggest fan. You're an amazing singer, you play the piano, the guitar…I know all that, but if you get through the auditions, how on earth would you pay for it4 . Do you know how much they charge?"
Aethelflaed sighed and nodded "I know – it's almost two grand5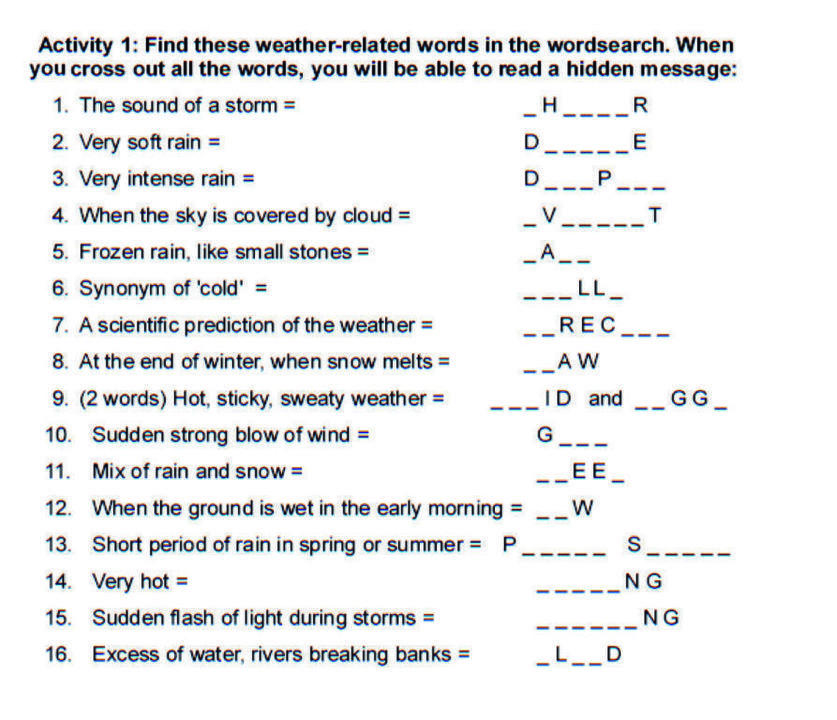 each term. Dad has told me he'd help me, but he can't afford that much. I'm going to earn the money myself, even if it means getting two or three jobs over the summer."
-"And you've come to say goodbye until autumn?"
– "I've come to ask you for a favour. The other day you said your parents were looking for waiting staff over the summer. Can you tell them I'm interested in working for them?"
-"You've never served tables, have you?"
-"So I need the experience. It can't be hard, can it?"
-"It's not as simple as it looks, Ethel. I trust you, but you've got to be quick and you've got to remember four or five orders at the same time." (to be continued…)
1- Before starting a project or a book, it is common to write a 'rough draft' which can be adapted or corrected.
2- To 'pop in' or 'pop around' to see somebody is to visit someone quickly and without being planned.
3-Hand = Give (conversational).
4-Sentence which combines elements of the first and second conditionals: See the 'Understanding Language' section after the story.
5-Grand = One thousand (pounds).